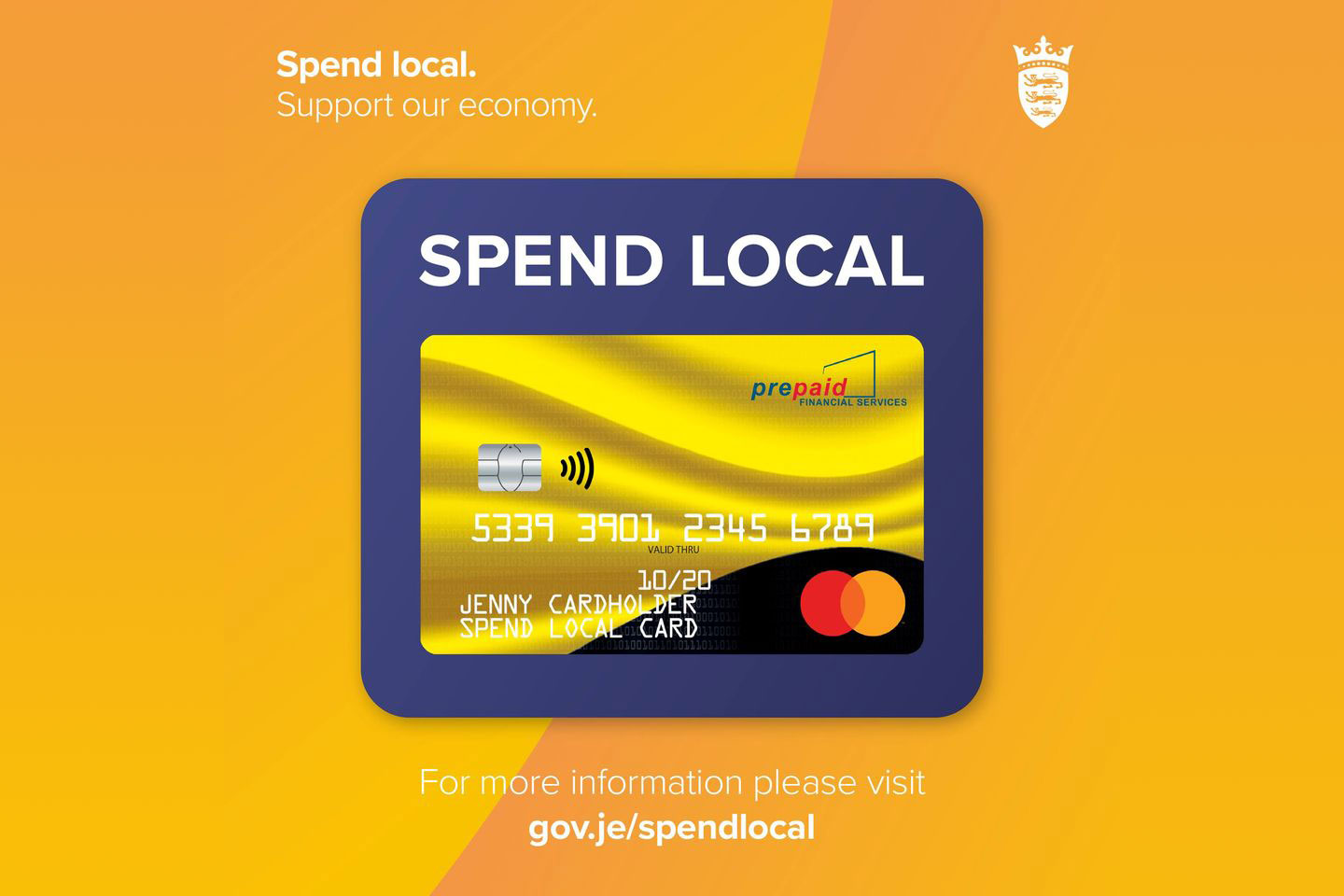 The Government of Jersey has launched an innovative fiscal stimulus solution designed to alleviate the economic impact of the Covid-19 pandemic. The Spend Local Card will be preloaded with £100 and can be used only at physical payment locations on the island itself or with local businesses that accept telephone payments. It cannot be used for online shopping or restricted activities such as gambling and will expire on Oct. 31, 2020.
How to Get a Card
All £100 Spend Local Cards have been distributed by Jersey Post. If you or a member of your household haven't received your Spend Local Card yet, use Governments online form to request a new card. Once they receive your form they will check your address details and that you're eligible to receive a card.
How To Activate Your Card
Go to gov.je/spendlocalactivate and enter your 16 digit card number or call 0800 735 0044 and follow the instructions.
How to Use Your Card
Give yourself a treat and support the local economy with a night out for a great meal or hotel stay, freshen up with hair, beauty or new clothes, or get that new gadget you've been eyeing for your home or personal use. How about treating yourself to a wonderful local service to pamper, heal or better your health or support your local arts, crafts and makers with some great hand made local items.
The Spend Local Card cannot be given away, but islanders can help their children, family members or those they support by helping them make their purchases for them. Many local charities and organziations are also offering opportunities to use your card with them to purchase items or services which will help to support their operations.
The Spend Local Card, developed by Mastercard and with payments solution provider PFS, can be used as often as you like until the balance runs out or until the deadline of Saturday 31 October, when the balance will expire and any remaining money returned to Government. But make sure to hold onto your cards somewhere safe in the event of any possible top-up payment in the future.
Restrictions and Limits
You can use your £100 Spend Local Card anywhere apart from:
outside of Jersey
online
gambling and betting establishments
businesses who do not accept Mastercard payment
Government of Jersey departments, with the exception of Government-run sport centres and education facilities
For Full Details of the Spend Local Card initiative, including lost, stolen and damaged cards, advice for businesses and full terms and conditions, please visit Governments Spend Local Card Info Page.
Promote your £100 Spend Local Special
Are you a local business with a special deal, discount or savings that you are offering to your customers when they use their £100 Spend Local card with you? Send us your info and we will list it for free in the "Spend Local" section of our Bizcasts as well as tag it on your Business listing.