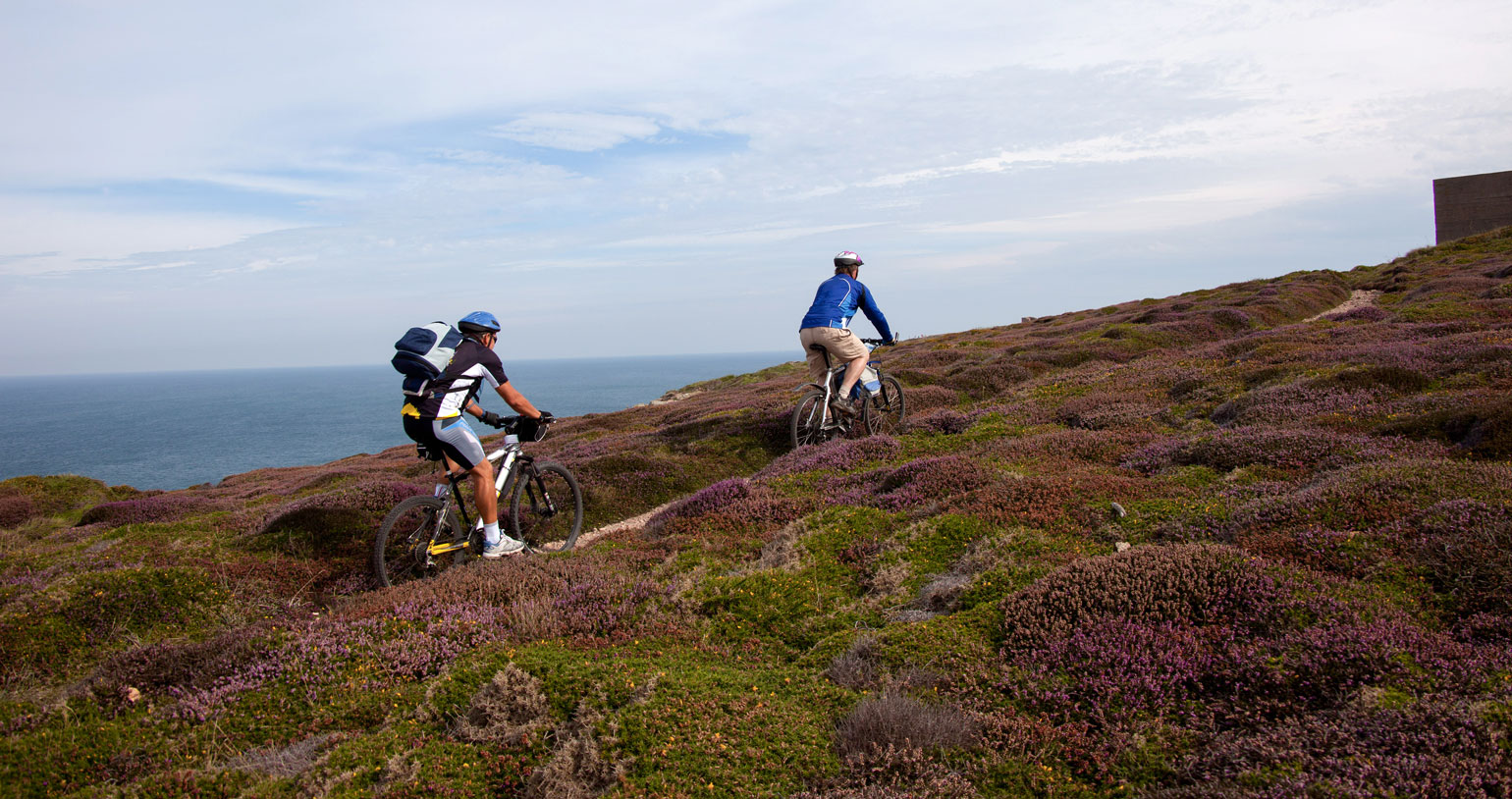 Jersey is home to many avid bicyclists and offers a cycle network of over 350 miles, including coastal, country and town routes. The Island's mild climate, interesting terrain and reduced speed limits make it ideal for both casual and challenging rides.
Cycle Hire
Bikes are available for hire at many companies throughout Jersey. A range of types and sizes are available, including road and CX bikes from popular brands. Most shops also offer parts and spares.
Local Laws & Etiquette
Jersey's cycle routes are clearly marked and the signs should be followed at all times. In the Green Lanes, the speed limited is reduced to 15mph. Cyclists are permitted to ride against the flow of traffic on some one way streets in St. Helier as indicated by signposting.
Safety
Proper safety precautions play an important role in enjoying your time cycling in Jersey.
Your Bike
Have your bike regularly inspected and maintained by a qualified mechanic, including the brakes, tyres, chain, saddle, nuts and bolts
Ensure that your saddle height is correct
Personal Safety
Be alert and aware of your surroundings
Look up, around and behind you
Watch out for pedestrians and vehicles
Install a bell on your bike
Wear bright/reflective clothing and accessories
According to Jersey law, after dark all bicycles must employ a white light at the front, red light at the back, a red reflector at the back and pedal reflectors
Always wear a helmet. This is compulsory for children 13 and under.
On the Road
Keep appropriate space between yourself and parked cars
Ride away from the kerb
Wait ahead/in front at traffic lights
Stay ahead of large vehicles
When possible, make eye contact with drivers and/or position yourself to be visible in their mirrors
Do not pass buses on the left when they are stopping or stopped
Go at the same speed as other vehicles in heavy traffic
Ride confidently and be assertive
Clubs & Events
Events are hosted by a number of local cycling clubs including the Caesarean Cycling Club, the Jersey Rouleurs and the Velo Sport Jersey Cycling Club.