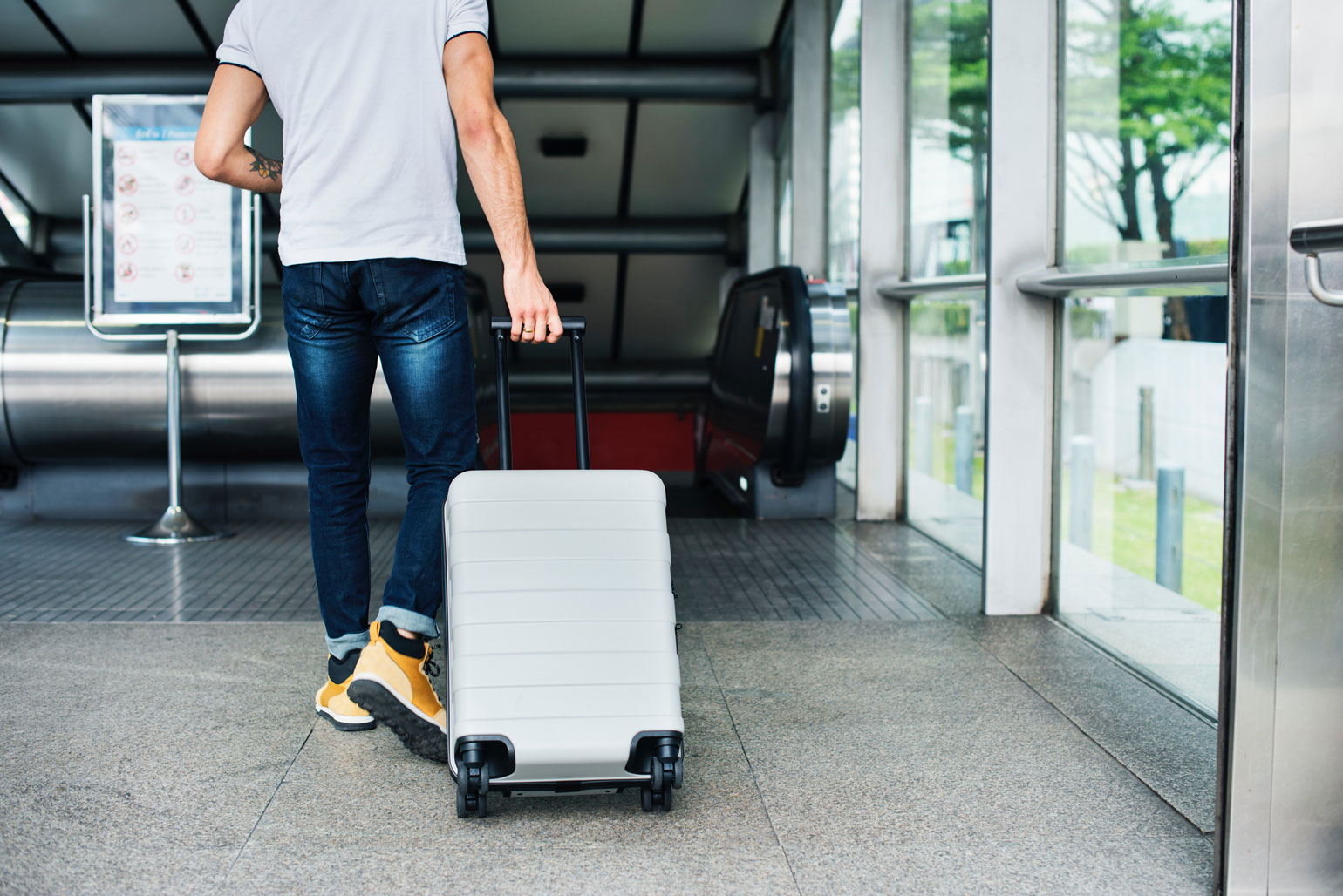 Visitors arrive in Jersey via plane, watercraft and tour operator.
By Air
---
Flying is a simple way to enter and depart from Jersey and flights are available from a wide range of countries year round. Airlines include Aer Lingus, Air Berlin, Blue Islands, British Airways, EasyJet, Eurowings, Flybe, Jet2, Loganair, Lufthansa, White and Volotea.
Airport
Jersey's international airport is located in the parish of Saint Peter, five miles away from Saint Helier. Online and in-person check in are available and the airport offers a coffee shop, cafe/bar and duty free shops.
Tour Operators
Many of Jersey's tourists visit as part of a tour. Prominent tour operators located throughout Jersey, the United Kingdom and worldwide include the following:
By Sea
---
Ferry
Condor Ferries provides year round ferry service from the United Kingdom to Jersey, from Poole and Portsmouth terminals. Pets are welcome and the journey is only 4.5 hours long - in the comfort of your own vehicle. Condor Ferries' Jersey terminal is located in St. Helier.
Private Watercraft
Boat owners are welcome to visit Jersey and dock at one of St. Helier's '5 Gold Anchor' marinas.
Approaching
Traffic is very closely monitored within St. Helier's commercial ports. All watercraft approaching and departing the marinas must follow the 'St. Helier Approaches Map' document and also follow the International Regulations for the Prevention of Collisions at Sea. All watercraft must also tune in to 'St Helier VTS' on VHF channel 14 for shipping movements and maintain a vigilant lookout. Within all of St. Helier Harbour and its approaches, the speed limit is 5 knots.
Entering/Exiting Marinas
St. Helier Marina and Elizabeth Marina gates close at 2.0 metres high of tide above the marina sills. Watercraft must not attempt to cross the sill once the closing sequence has begun and owners must be aware of their boat's true draft, which can change depending upon the individuals, water, fuel, and other fittings on board.
When entering and exiting a marine close to opening and closing times, you must account for 50 centimetres of under-keel clearance in order to avoid grounding on the sill.
Port Traffic Signals
Port traffic signal lights can be seen at the lower part of the VTS tower and are easily visible from harbours, small roads and the yacht basin.
| | | | |
| --- | --- | --- | --- |
| Light Signal | Status | Meaning | Additional information |
| | Fixed | Stop | Do not enter. |
| | Fixed | Go | Clear to enter. |
| | Fixed | Go | Two way traffic. |
| | Flashing | Serious emergency | All vessels to stop. Await instructions. |
St Helier Marina
Upon arrival at St. Helier Marina, watercraft are directed through the commercial harbour and to the visitor berths by port control signals and harbour control. If you cannot access the marina, you must wait at the entrance holding pontoon.
Elizabeth Marina
For approaching watercraft, visibility at Elizabeth Marina is restricted by a rock armour wall, which is why entry and exit lights are operated on an alternating one-way basis. You are able to proceed when you see 3 green lights. If you see 3 red lights, you must not proceed.
Customs
If you are visiting Jersey in a private watercraft, you must present yourself to Customs and Immigration at either St. Helier or Gorey port. a "Designated Port".
When entering Jersey waters, visiting watercraft that are from outside of the European Economic Area (EEA), from within the EEA but with non-EEA nationals on board, or with goods to declare, must fly the yellow 'Q' flag.
Duty Free
Boat Fayre provides a duty free delivery service to local and visiting watercraft in Jersey. Visitors 17 years of age and older can import the following without paying duty or GST:
1 litre of spirits
4 litres of wine
16 litres of beer or cider
200 cigarettes or 250g of other tobacco products
If you do not import tobacco or spirits, you can import the following quantities of beer and wine:
36 litres of wine
or​ 48 x 75cl bottles of wine
or 110 litres of beer
If you arrive by sea (or air), you can also import the following:
Pets

If you are arriving in Jersey with pets onboard your personal watercraft from the Channel Islands, UK, Isle of Man or Ireland, you must inform the Jersey Coastguard (VHF CH82) or St Helier VTS (VHF CH 14) before you reach the marina. There are no restrictions. A valid pet passport is required for pets arriving from Ireland. If you are coming from another territory, an approved carrier is required to bring pets into Jersey.