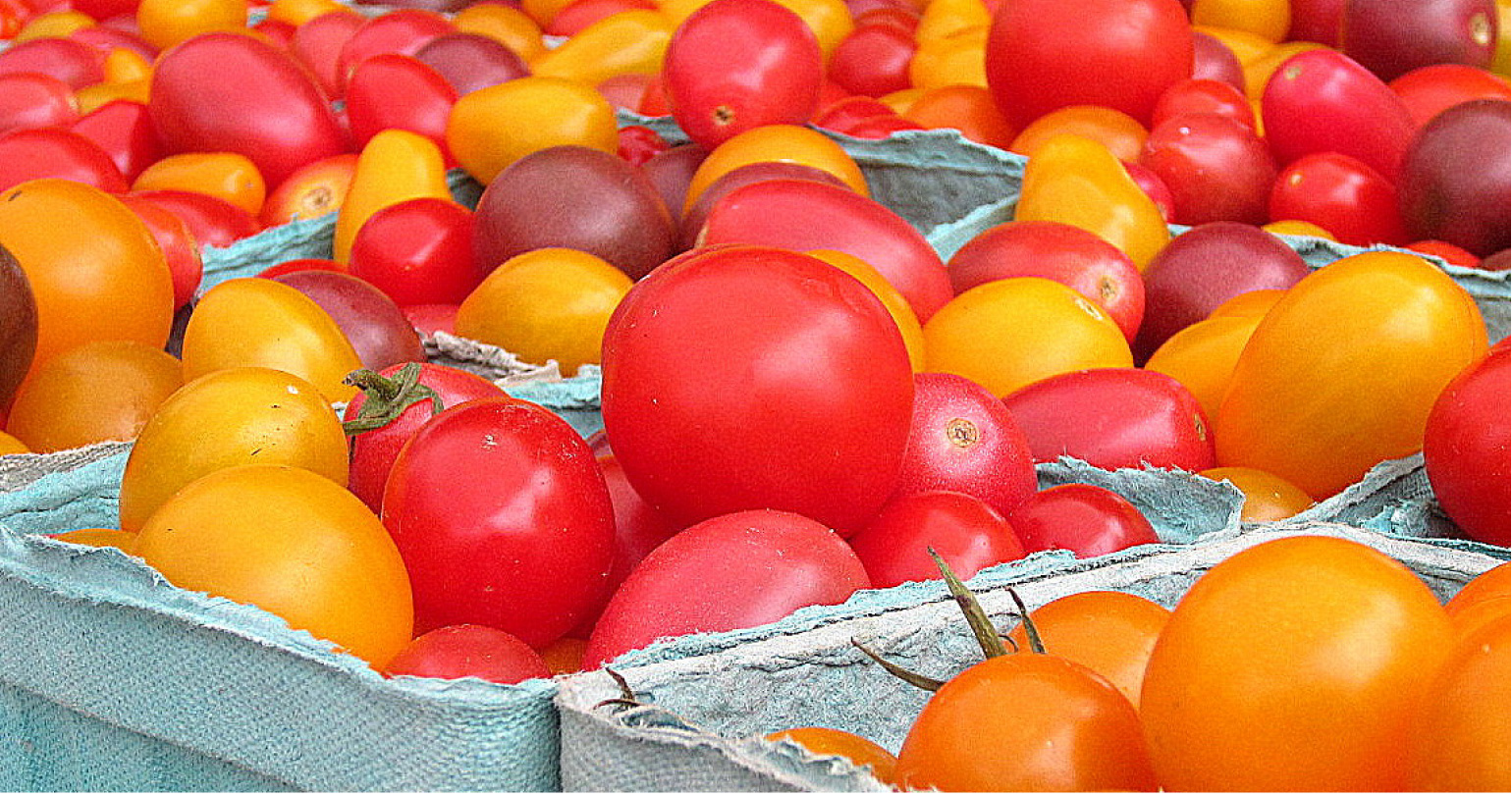 Enjoy the sights and smells of old markets? Take a stroll through colourful stalls filled with fresh Jersey produce and beautiful one-of-a-kind crafts. Continuing with your itinerary of old world charm, these Jersey Markets are must-sees, whether with the family or on a romantic getaway.
Central Market, St. Helier
Opened September 9th, 1883, the bustling Central Market is situated in St. Helier. A Jersey must-see, the Market is open from Monday to Saturday from 7:30 to 5:30 (but closes at 2:00 on Thurdays) and offers everything from antiques to flowers, fresh vegetables and unique jewellery pieces. You can also get fresh local fruit and vegetables, see the butchers, boutique bakery and cake shops and specialists shops in wine, chocolate, dairy and more.

Beresford Market – 'The Fish Market'
The Beresford Market, known as "The Fish Market", was built in 1841, restored in 1873, 1936 and again in 1972. It spreads over 10,000 square feet and presents a colourful array of fresh local fish, lobster, crab, prawns, locally farmed oysters and muscles. For seafood conoisseurs, Beresford offers a wonderfully fresh selection of fish and imported varieties.
Jersey Farm and Craft-Night Market
This charming Farm & Craft Market is situated in the village of St. Aubin in front of Parish Hall. Every Saturday from June to October, it opens at 9:00am and runs until 2:00pm. Visitors can expect local produce and unique wares on display with the most knowledgeable farmers, producers and craft workers in Jersey. All goods are grown, reared, caught, brewed, picked, baked, smoked or processed by the stallholder. This is truly a gathering of Jersey's finests that is not to be missed.
'Lé Marchi Nouormand' Norman French Market
An opportunity that is limited to once a year in St. Helier, this part of La Fete Nouormande lets you breathe in the sights and smells of Normandy with everything from home made crepes and biscuits to confit and cider. Soak in the al fresco atmosphere as you browse a traditional Norman French Market. The Market opens on June 12th and runs until the 15th, from 10:00am to 6pm daily, except Sunday finishing at 5pm.
St. Catherine's Farm & Craft Markets
Complimented by its stunning views of the French coast, St. Catherine's Farm & Craft Market is situated in St. Martin. Visitors can browse a variety of stalls selling Genuine Jersey goods and enjoy a tour of the turbot farm situated in the old German bunker for (£4 fee). There is plenty of free parking so take the opportunity to walk along the beautiful Jersey shore.
The Central Market, Beresford Market, Jersey Farm and Craft Night Markets, 'Lé Marchi Nouormand' Norman French Market and St. Catherine's Farm & Craft Markets are 5 of the very popular markets that are open for the summer and create the perfect atmosphere for a beautiful and relaxing sunny day in Jersey.