If you're new to driving in Jersey, it's worthwhile knowing that things are a little different from driving elsewhere. The speed limit is 40 miles per hour, with more heavily populated zones restricted to 20 miles per hour. Smaller lanes (known as green lanes) are restricted to a limit of 15 miles per hour with priority given to pedestrians, cyclists, horse-riders, etc.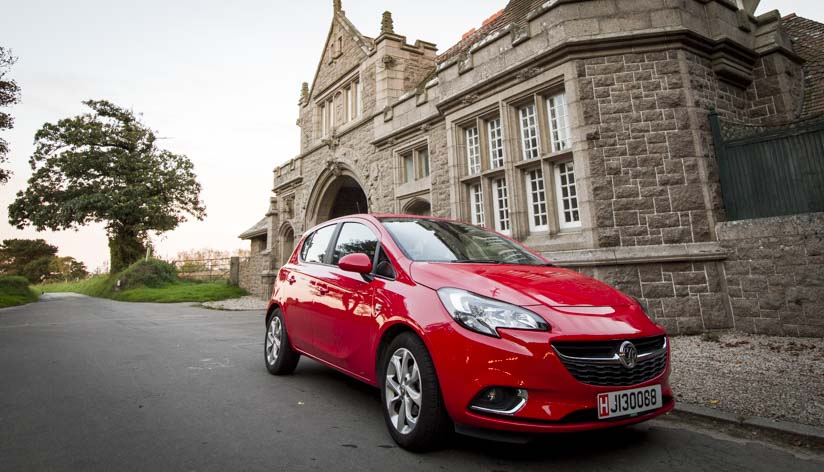 Given the narrowness of some of the roads it is often necessary to drive even slower than this. You will often find, too, that you will be forced to reverse to a wider point in the road or pull into a driveway in order to let an oncoming vehicle pass you.
There are a number of differences between the roads in the UK and the Channel Islands and they include:
Filter in Turn – Some junctions have FILTER IN TURN on signposts and warnings painted on the road. At these junctions traffic from all directions has EQUAL PRIORITY. You must only enter the junction IN TURN with other vehicles. They are also box junctions, so you must not enter the box unless your exit is clear.
Yellow lines - A wide yellow line painted across an exit means STOP and give way to traffic on the "main road". Yellow arrows painted on the road give warning of a wide yellow line ahead. Yellow lines painted along the roadside mean that vehicles cannot park, wait nor be left unattended at ANY time.
Parking
There are various types of parking on the island so it is important that you check the parking rule for your parking space carefully.
Single yellow lines indicate that parking is prohibited day and night and parking here incurs a fine. Paycards are used to pay for parking throughout Jersey with the exception of the harbour, airport and waterfront car parks where a pay upon exit scheme is operated. Paycards require scratching off the appropriate day, date, month, and time. The cards can be purchased in advance from Post Offices, garages and shops displaying the paycard symbol, but not in the car parks themselves.
There are a few car parks where payment is made on exit – Elizabeth Harbour, the Airport and the Waterfront. Sand Street car park in St Helier has adopted a payment on exit scheme and differs from the other pay on exit car parks. You can either pay by card OR by means of a special parking card which is different from the scratch paycards. Do note that if you chose to pay by debit or credit card, a card fee is payable.
On the outskirts of St. Helier parking is free, but controlled by a parking disc/ parking clock (available from the Town Hall or Jersey Tourism for £2).
A parking disc is used to display the time that you arrived at your parking space. The clock consists of three red cardboard discs, which must be turned to show the following details:
hour
10th / 20th / 30th minute etc
first, second, third minute etc
If the details are not visible or are incorrect, then you will be issued with a parking fine. You will also be issued with a fine if you park for longer than your parking disc is valid for and if you stay longer than the maximum time restriction in a parking area.
Disabled Parking in Jersey - European style Blue Badges are recognised in Jersey and holders of a blue time clock with a disabled badge may display these with the time of arrival.
In general, parking is permitted for up to 4 hours although Lewis St, Halkett Place and Vine St are limited to one hour. If you park in a yellow zone or red zone space, you are permitted to stay up to 2 hours although you must use a paycards in addition to your badge.
Parking in a short stay car park is free for up to 3 hours provided that the badge and disc are displayed.
Parking in long stay car parks is free for 12 hours in 24, provided that your badge and disc are displayed. When parking for longer than 12 hours, a paycard is required for the duration.
If you wish to hire a car in Jersey there are a number of firms that you can chose from including
Hertz Car Hire
Telephone: +44 (0) 1534 636666
Email: res@hertz-jersey.co.uk
Europcar Jersey
Telephone: +44 (0) 1534 747770
Email: reservations@europcarjersey.com
Avis Jersey
Telephone: +44 (0) 1534 519100
Email: reservations@carhire-jersey.co.uk